Health & Relaxation
A little something for mind & soul
Massage & Wellness
A natural approach to better health.
Rediscover true well-being
Your path to health and wellness.
WELCOME TO FLOWING HEALTH
simply health and wellness
Our practice specialises in various methods designed to help you regain, improve and maintain your health, reduce stress, remove tension and enhance your well-being.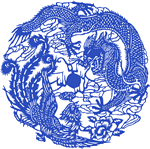 FLOWING HEALTH
Treatments and Therapies
Health and Well-being
There are an ever increasing number of illnesses and diseases, but there is only one health. The Flowing Health team is here to help you enhance and maintain your health and wellness, reduce stress and make the most of who you are.

"I have never felt so relaxed and energised."
"QEA is amazing. I couldn't believe how strongly my whole being reacted to this almost imperceptible therapy form."